L' estate non finisce..Si sposta. Seguila con noi
The summer never ends .. just moves. Follow it with us
Лето не заканчивается. Вы двигаетесь. Путешествуйте с нами
Scegli una vacanza in barca nelle più belle destinazioni del mondo!!
Choose a sailing destination and sail with us
Выберите отдых на паруснике в самых красивых местах мира
Le nostre destinazioni nel Mediterraneo
Our sailing routes in the Mediterranean
Откройте для себя наши направления в Средиземном море
Charterby: Tutto. Tranne il vento
Charterby: Everything but the wind
Charterby: Все. Кроме ветра
WWW.CHARTERBY.COM
WWW.CHARTERBY.COM
WWW.CHARTERBY.COM
Affitto yacht a motore, barche a vela catamarani e caicchi
Power Yachts, catamarans, sailing boats and gulet rentals,
Аренда моторных яхт, парусников, катамаран и гулетов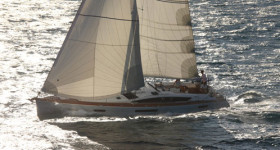 This amazing Jeanneau 53 is a great opportunity to sail in confort and safe, for sailing yacht charters and sailing holidays in Amalfi Coast capri ischia Procida and Pontine islands. The yacht is available in Procida for bareboat and skippered charters. Enjoy an amazing sailing holiday in Amalfi Coast with tis amazing monohull sailing yacht..
Starting from 500 €
+ INFO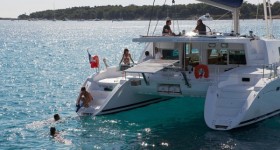 The Lagoon 500 Idea is the ideal boats for amazing catamaran sailing charters in Ionian Islands in Greece. Ionian Island are one of the top destinations for sailing yacht charters in Greece and of the best sailing charters destinations in all the Mediterranen Sea.
Starting from 700 €
+ INFO