Gulet and golf: relaxation and fun
Gulet and golf are a perfect match for fans of the genre. We offer a fantastic sailing cruise on a gulet in Turkey between Gocek and Fethiye and the passion for golf. We will take you in Greece or Turkey among the most prestigious golf clubs of the East Aegean Sea, to combine the pleasure of playing golf with the beauty of the coasts of Turkey and Greece. So you will sail between turquoise waters, wonderful bays aboard an elegant and comfortable gulet with a crew and an exceptional cook who will take care of you in every detail.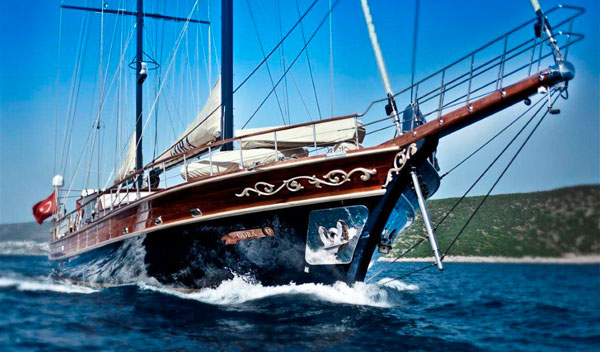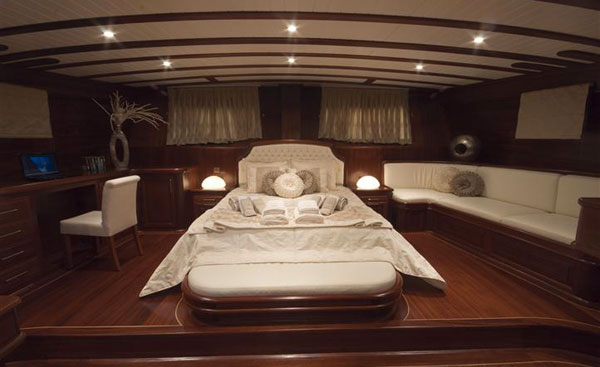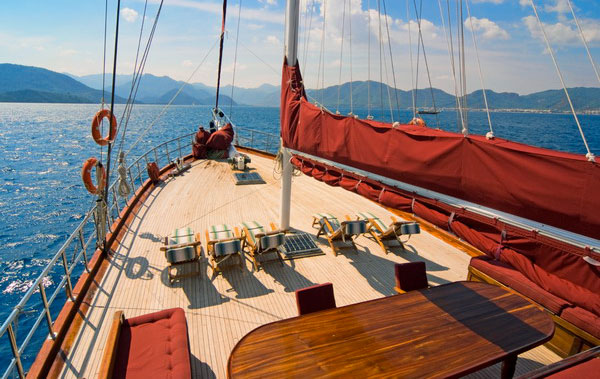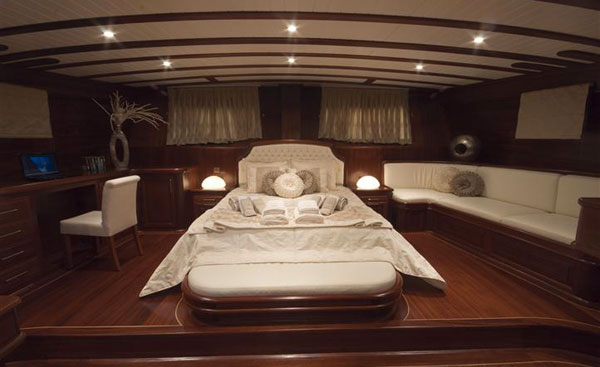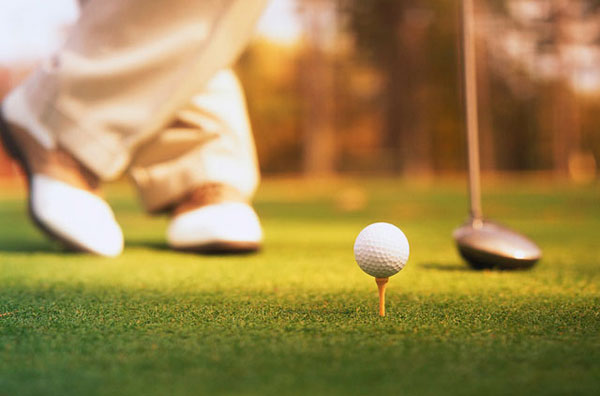 Gulet and golf: relaxation and fun
Overview
Gocek Bay
Gulet and golf, our package tailor made for lovers of golf will give you unforgettable emotions. After breakfast we head to the Golf club (30 min by car.) After the Golf Club we sail in the enchanting bay of Gocek to reach the Cleopatra bath and Agalimani bay.
Ekincik -Antique Kaunos – Dalyan
We sail early in the morning for Ekincik. Breakfast and swim in the turquoise waters. With a taxi boat we will reach the Dalyan lagoon, a nature reserve where the Caretta – caretta turtles come to lay their eggs on the beach .
Visit the ancient city of Caunos in Dalyan with its famous tombs carved into the stone. Continuing the theme " Gulet and golf ", after lunch we will go to golf club (40 min. By car ) Back to the boat. Dinner and overnight on board.
  Marmaris
We sail in the morning to Paradise Island. In the afternoon, landing at the port of Marmaris. Walk through the city of Marmaris. Anchor in one of the neighboring ports for dinner and overnight .
Gocek Bay
Early morning departure to Gocek Bay ( Bay Scopea ) Stage at the Golf club ( 30 min by car). After a stop at the Golf club visit and anchor Domuz Island and Binlik Bay.
Oludeniz – Gemile Island
In the early hours of the morning departure to Oludeniz (Blue Lagoon ). One of the most famous beaches of the Mediterranean. We will stop here all day with a stop in the afternoon, to Gemile Island.
Here you can go ashore to visit the abandoned village of the Byzantine era and the Church of St. Nicholas at the top of the hill.
Gocek Fethiye Bay
Continue our holiday "Gulet and golf " We sail to Fethiye and after breakfast we will go to the Golf club (45 min by car). After the golf club you will sail to the ' Island Yassicalar .
Göcek/landing.
After breakfast, disembark for transfer to Dalaman airport
How to book
To book a yacht or ask information or receive a quote you can +39 0698181706 or at mobile +39 3394772428. Our team will be pleased to give you all the information you need.
The deposit to send at the moment of booking is the 50% of the cost of the yacht.
The balance should be sent one month before the embarcation.
The bank details are as follow:
Beneficiary: Duende s.r.l.  Via Masurio Sabino 31 – 00175 – Roma  P.IVA e C.F. 10709511009  
      Tel. 0698181706  – mob 3394772428 e-mail : info@italyyachtcharters.com
account number c/c 36012 00000401275813 Eur
To Unicredit Bank , P.zza Cola di Rienzo 80/c 0092 – Roma
IBAN : IT 98 L 02008 05024 000401275813       SWIFT UNCRITM1B93