Sailing and scuba diving holidays
Sailing and scuba diving holidays aboard a spacious and comfortable gulet or a comfortable catamaran: All the pleasure of a sailing holiday in Sardinia and the passion for scuba diving. Throughout the period of stay on board a diving instructor will give you all the necessary assistance and for the less experienced, the opportunity to learn with a professional course. All diving equipment is on board and included in the price. Do not forget to rent an underwater camera because here nature is wonderful.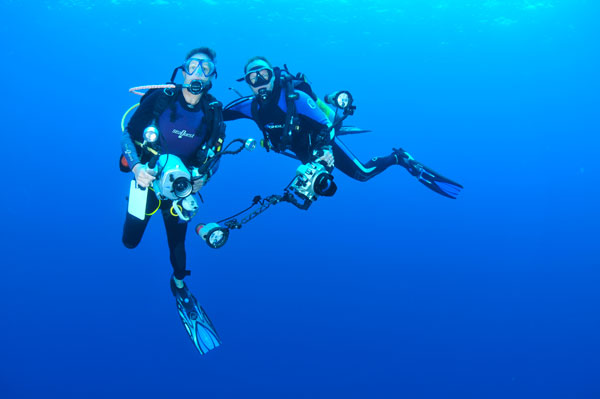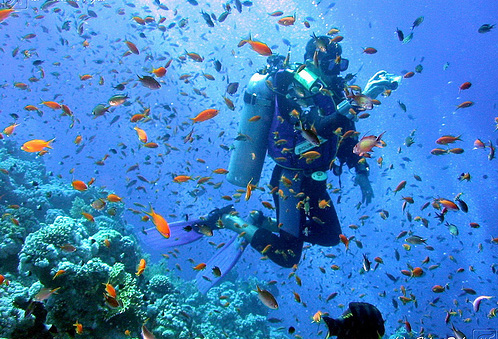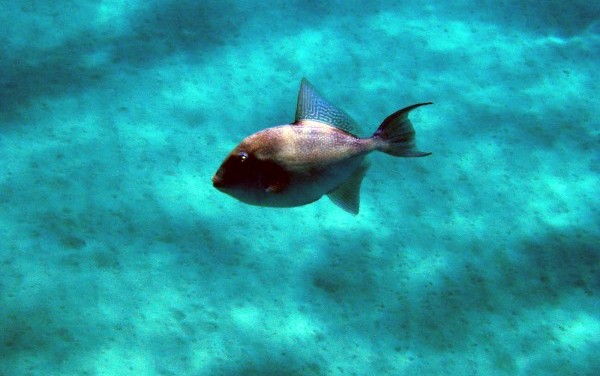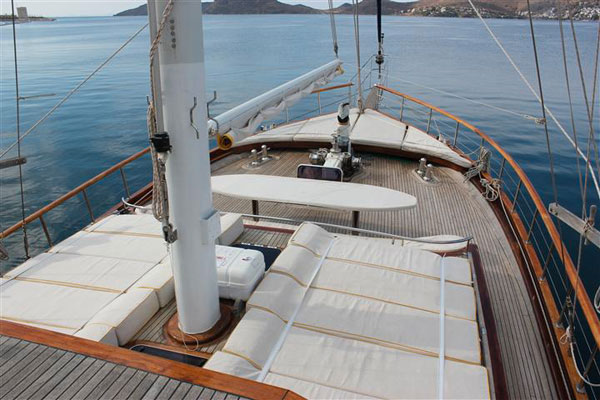 sailing and scuba diving Route and Program
Sunday: Punta Giglio
Check in and welcome aboard. You give up the moorings and the journey towards Capo Galera. Navigating Towards North we will find Punta Giglio located at the entrance of Porto Conte, a large natural harbor in the past used by the crews of the Roman ships.
Friday: Capo Caccia Caves
Excellent opportunities for diving in this area, characterized by submerged caves such as the Grotta di Falco, the Cave of Ghosts, the cave of stalactites, the Deer Cave and the Cave of the Well. The navigation continues up to the high cliffs of Capo Caccia , that throwing sheer in this pristine sea, creating a landscape of exceptional beauty.
Monday: Nereo Cave
Also in this part of the sea, we will have occasion for numerous and fascinating divings, even here in almost every cave: the Virgin Mary, the Tunnel, the Fjord, the Capirol, the Porch and the most famous of all, the Nereo Cave.
Tuesday: Cala Inferno and Isola Foradada
Continue sailing towards Cala Inferno, where we will find the beautiful Isle of Foradada, named for the cavities that open to the inside.
Wednesday : Isola Piana and Cala Barca
Sailing towards the north meet the Isola Piana and Cala Barca, where you can make other great diving in caves and spectacular rock arches. These waters are home to the traces of the sinking of a galleon of 1500, including numerous terracotta tiles and a cannon.
Thursday: Argentiera
We then proceed to the Argentiera, a promontory in the midst of the sea that hides a cove with a lovely beach in the center. The beach was once used for the loading of argentiferous minerals extracted from a mine in the area.
Friday: Asinara Stintino – La Pelosa Beach
We continue north to the Asinara island, a naturalist park to discover, both underwater and on land. Mooring in front of the famous beach of Pelosa near Stintino, considered by many the most beautiful beach in Italy .
Saturday
Breakfast and disembarkation.
* Ps . The program is indicative and may change according to the weather and sea conditions .