Sailing and Diving the Aeolian Islands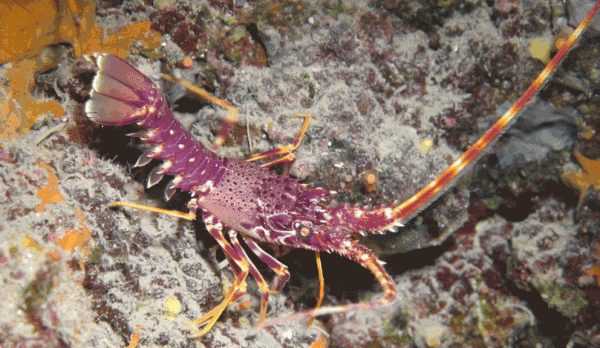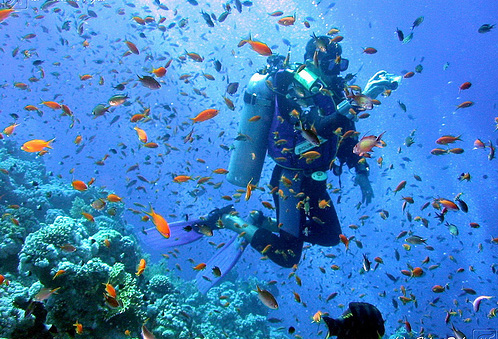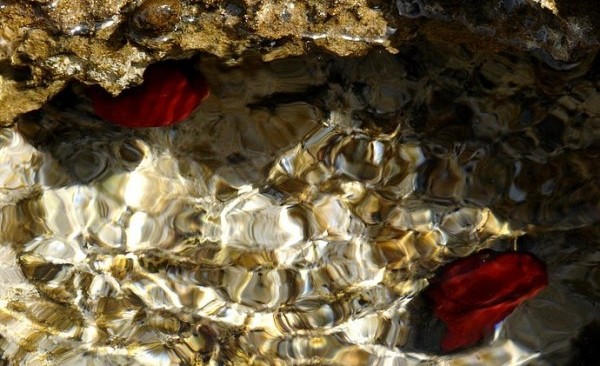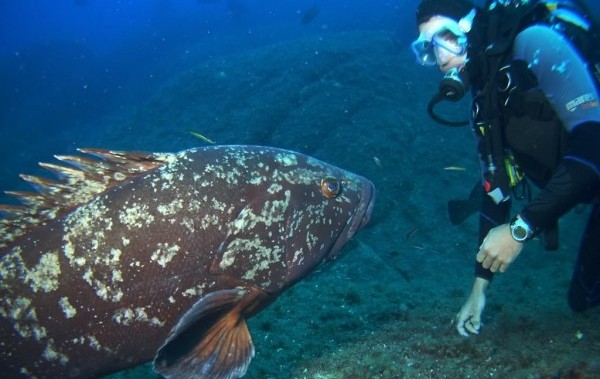 Sailing and diving in Aeolian
Sailing and Diving the Aeolian Islands still reserve surprises and exciting moments. The Aeolian Islands still retain unpolluted waters, from the point of view of natural and archaeological.
The Aeolian Islands have seabeds rich of flora, fauna, shipwrecks, archeology and everything a diver could wish to see below the surface of the sea. Our packages combine sailing and diving all the pleasure of a sailing holiday in the Aeolian Islands, with the passion for scuba diving and snorkeling.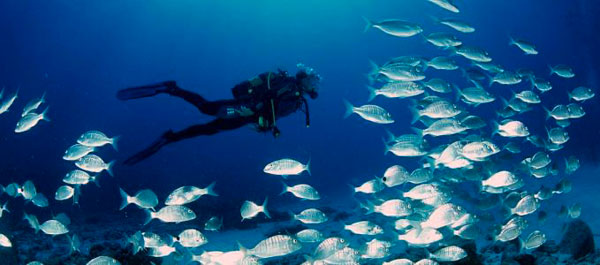 Saturday: Milazzo – Lipari
Check in Milazzo in North Sicily, an ideal base to start our sailing charter, given its proximity to the Aeolian Islands. Sail to the largest island of Lipari. Visit to the Castle.
Sunday: Lipari – Panarea
After a breakfast with the "Cannoli" (a traditional local delicacy), it's off to the first dive; Punta Castagna. Route to the island of Panarea to visit the Basiluzzo rock. Diving spots: Scoglio Spinazzola or Cave Carbone. We will sail to Panarea for a cocktail at sunset in one of the famous places of the island and to spend the night.
Monday Panarea – Stromboli
Before we sail to Stromboli, we will discover another great dive; the wreck of "Lisca Bianca". Stromboli island is an active volcano, one of the wonders of the Mediterranean Sea. Diving in " Strombolicchio ." At Stromboli is possible to do the excursion to the Volcano where you can admire a breathtaking view from the top. For the night we will stop at anchor by the "Sciara del Fuoco", where you can admire the nocturnal eruptions. A magnificent spectacle.
Tuesday : Stromboli
Breakfast with brioche with ice cream (A must for both local and tourist). Diving to the " Scirocco dry" and "Levante dry".
Wednesday : Stromboli – Filicudi
We set sail for Filicudi. Very beautiful and wild island. Diving spots in "Capo Graziano" and "Shrimp Cave". Dinner in the restaurant of the Village "Pecorino", for those who want a great opportunity to dance at the yacht club. Night in Filicudi.
Thursday : Filicudi – Volcano
Before leaving Filicudi visit the rock of the "La Canna", then we sail to Vulcano. Dive in "Capo Grosso" and "Quaglietto". Night in Volcano where you can enjoy the Spa .
Friday : Vulcano – Milazzo
Relax and swim in Vulcano. For those who want even spas. We set sail for Milazzo.
Saturday:
Breakfast and disembarkation.
Route
This is an idea of the itinerary. Routes might change due to weather conditions
Sabato: Milazzo – Lipari
Domenica: Lipari – Panarea
Lunedi Panarea – Stromboli
Martedi: Stromboli
Mercoledi: Stromboli – Filicudi
Giovedi: Filicudi – Vulcano
Venerdi: Vulcano – Milazzo
Sabato: Colazione e sbarco
How to book
To book a yacht or ask information or receive a quote you can +39 0698181706 or at mobile +39 3394772428. Our team will be pleased to give you all the information you need.
The deposit to send at the moment of booking is the 50% of the cost of the yacht.
The balance should be sent one month before the embarcation.
The bank details are as follow:
Beneficiary: Duende s.r.l.  Via Masurio Sabino 31 – 00175 – Roma  P.IVA e C.F. 10709511009  
      Tel. 0698181706  – mob 3394772428 e-mail : info@italyyachtcharters.com
account number c/c 36012 00000401275813 Eur
To Unicredit Bank , P.zza Cola di Rienzo 80/c 0092 – Roma
IBAN : IT 98 L 02008 05024 000401275813       SWIFT UNCRITM1B93