Gulet yacht charter and blue cruise in Turkey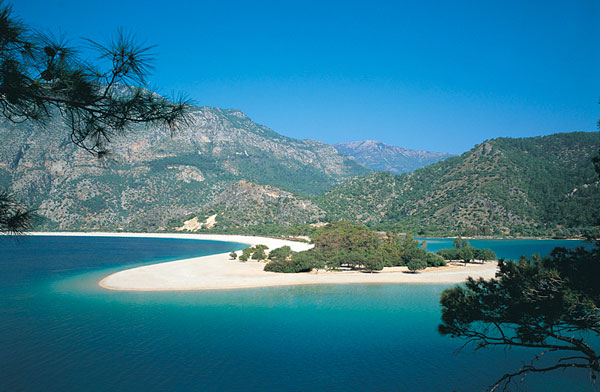 Gulet yacht charter and blue cruise in Turkey
Desc
Is difficult to describe a gulet cruise in Turkey. Some like to blue cruise just for the sunsets that can be enjoyed from the boat, others likes to get lost and read that book that not had a chance to read so far, others comes here for dinner cruises with fish and seafood freshly caught, many people are interested in nature, others in culture, others love the nightlife: For sure everyone love sea.
Gulet yacht charter and blue cruise in Turkey
Still others like to walk on the beautiful beaches and bathe in the crystal clear waters of the Egean Sea, or to visit the small fishing villages overlooking the sea between Greece and Turkey and the archaeological remains of 'Asia Minor, many, in fact, for all these things together .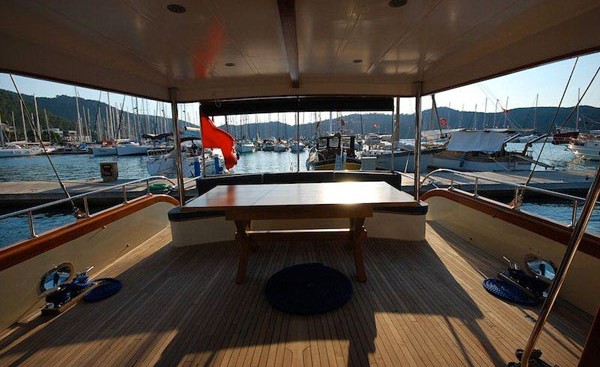 Gulet yacht charter and blue cruise in Turkey
This type of cruise, also called the "Blue Voyage" takes place between the beautiful bays of the Aegean Sea and the Mediterranean, and the incredible coastline and the East Aegean Greek Islands
You will discover so a pristine environment, lush vegetation and turquoise sea that will leave you with unforgettable memories and the desire to return.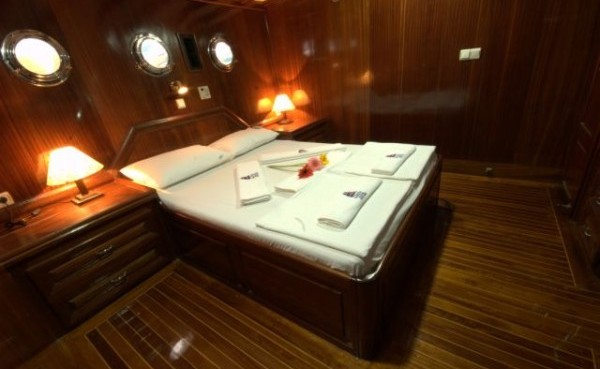 Gulet yacht charter and blue cruise in Turkey
The boats we offer are traditional wooden gulet with size varying between 18 and 40 meters and at different levels. They range from standard to ultra luxury gulet coming to cost as much as a motor yacht.
Generally, these boats have 4-8 cabins all equipped with shower and toilet. You may or may not have air conditioning, book a half-board or full board.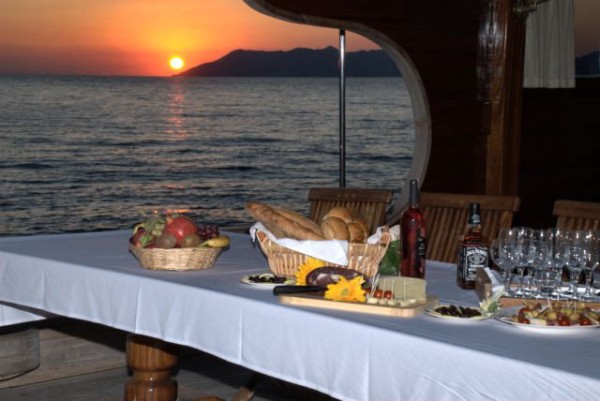 Gulet yacht charter and blue cruise in Turkey
In any case, a full crew of at least captain, cook and deckhand (in the case of most small caiques) will take care of taking care of you and leaving you only the pleasure of enjoying a holiday unique. P>
The routes are many and already tested, there is still the possibility to customize discussing a tailor-made itinerary with the captain. Ask more information and a quote and visit the catalog of our itineraries.
How to book
To book a yacht or ask information or receive a quote you can +39 0698181706 or at mobile +39 3394772428. Our team will be pleased to give you all the information you need.
The deposit to send at the moment of booking is the 50% of the cost of the yacht.
The balance should be sent one month before the embarcation.
The bank details are as follow:
Beneficiary: Duende s.r.l.  Via Masurio Sabino 31 – 00175 – Roma  P.IVA e C.F. 10709511009  
      Tel. 0698181706  – mob 3394772428 e-mail : info@italyyachtcharters.com
account number c/c 36012 00000401275813 Eur
To Unicredit Bank , P.zza Cola di Rienzo 80/c 0092 – Roma
IBAN : IT 98 L 02008 05024 000401275813       SWIFT UNCRITM1B93