Sailing yacht charter Amalfi Coast
The Nautitech 44 is a great yacht to sail in style, confort and safe. The perfect choice for sailing yacht charters and amazing sailing holidays in Amalfi Coast. On board of this nice catamaran you will enjoy the fabulous Capri island, Ischia island, Procida and Pontine islands in total comfort and style. The Nautitech 44 is available in Procida for bareboat and skippered charters. Enjoy amazing sailing holidays in Amalfi Coast, Cilento region, Pontine and Aeolians islands with this amazing catamaran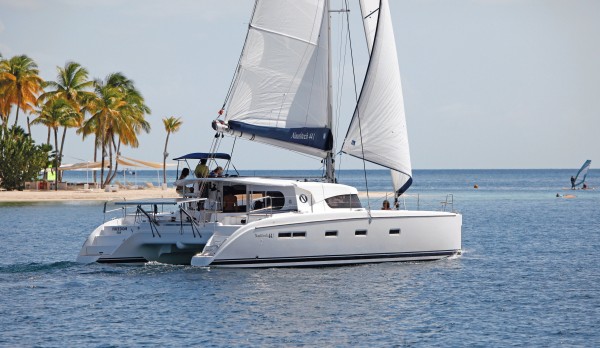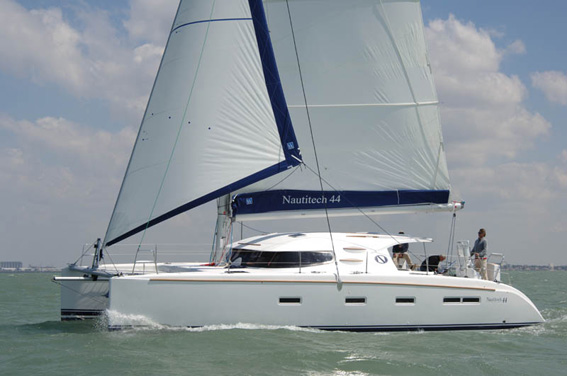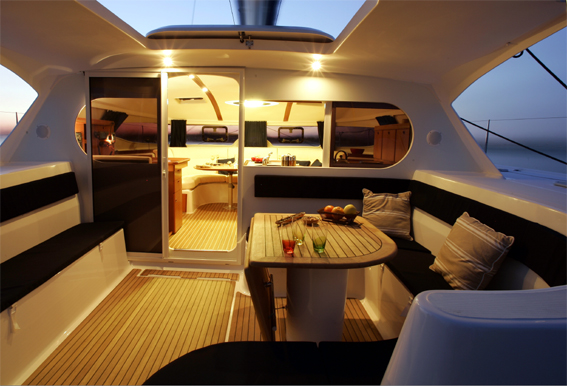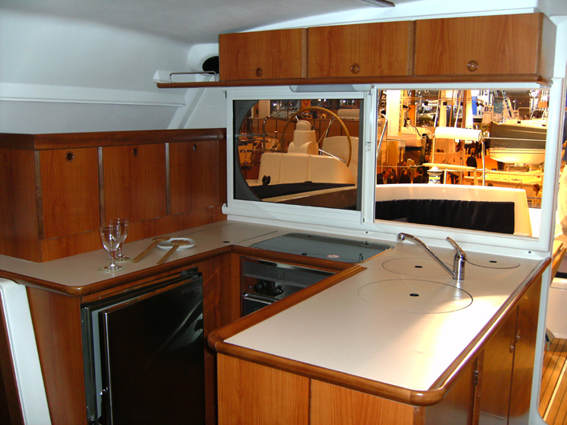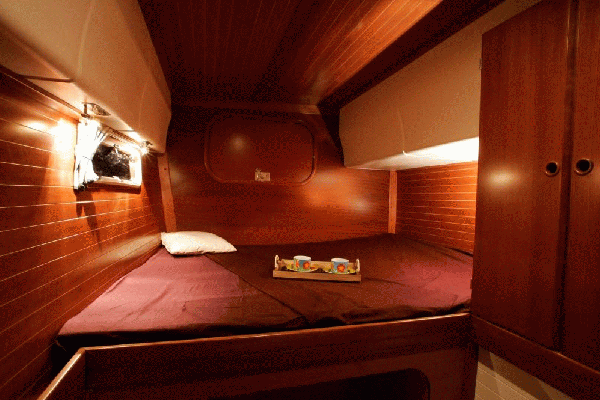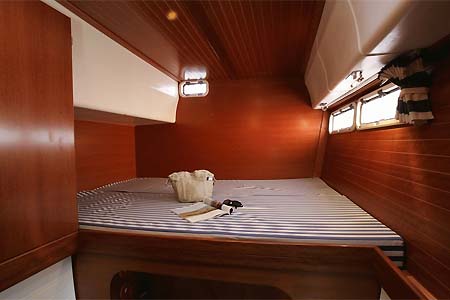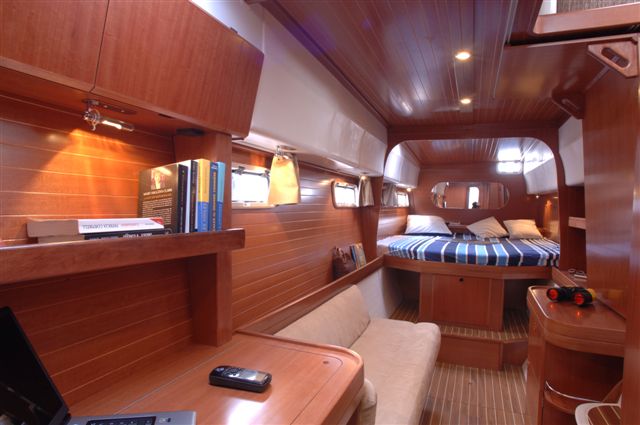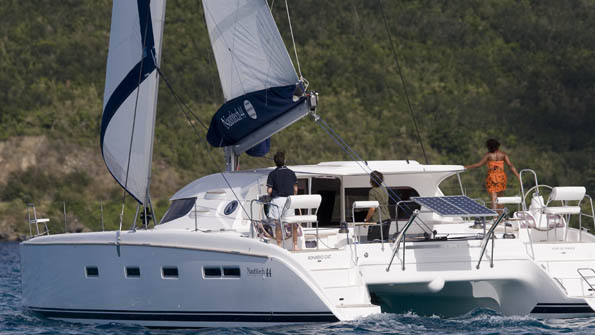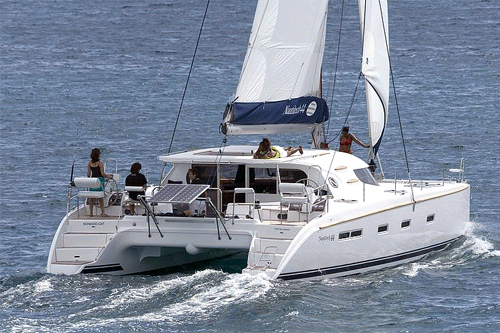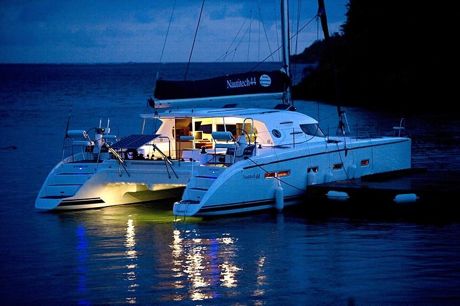 Descrizione
The Nautitech 44 Principessa is an amazing catamaran available in Procida for sailing holidays in Amalfi Coast, Pontine islands, Aeolian islands and Cilento region.
On board on this beautiful catamaran, you will enjoy sailing yacht charters in Capri, Ischia, Procida, Positano or Amalfi and all the most beautiful places of the Amalfi Coast and South italy coast.
Having more time you can easily reach the Aeolian islands and visit the eruption of the Stromboli during the night by the yacht: an amazing experience. Also you can feel the charm of the small Lipari or the Movida of Panarea or the wild nature of Alicudi and Filicudi.
Half way between Amalfi coast and Aeolian island is the charming Cilento Coast. This coast is still out of Mass tourism itineraries so still wild and with untouched nature. Here you can find little fisherman villages where time seems to be fix at ancient times and you can feel an old fashion charm.
NAUTITECH catamarans can be summed up in a few key points:
– the fluidity of their lines match performance under sail
– two wheel helms aft make for true sensations when under sail and give an excellent view of the sails
– you can move around the cockpit easily and safely
– open-plan cockpit and saloon – a stiff bimini top with a sliding hatch – quality construction and finish – easy to maintain
– The presence of the fine wood – A panoramic and friendly saloon with a turning table around which ten people can dine comfortably.
– A modulating small coffee table which saves a lot of space when needed. – A multitude of stowage space – Real double cabins of identical size
New features of comfort appear in the NAUTITECH 44 for those who are intending to sail long distance. The U-shaped kitchen is very practical with lots of stowage and drawers. It opens onto the cockpit.
Modular bathrooms offer a wide range of choice in WC and showers. Ventilation on board is particularly efficient.
The quality of the finish on the " Exclusive" further strengthens the elegance of these sailing yachts (teak interior, Alcantara furnishings, LEDs …) and extra features of comfort.
All contribute to making the Nautitech 44 an equal match for the most prestigious boats in her category, and a great choice for pleasant sailing yacht charters in Amalfi Coast.
Reliable, high-performance, design features, and innovative. The Nautitech 44 Principessa is the perfect yacht for pleasant sailing holidays in Amalfi Coast, Cilento region and Aeolian islands.
Itineraries
Please find some suggestion for sailing itineraries in Amalfi Coast
1 week – (approx. 110 nautical miles)
Procida – ischia – capri – amalfi – cetara – positano – ischia – procida
2 weeks – (approx. 300 nautical miles)
Procida – palinuro – stromboli – panarea – lipari – filicudi – vulcano – salina – maratea – capri – procida
How to book
To book a yacht or ask information or receive a quote you can +39 0698181706 or at mobile +39 3394772428. Our team will be pleased to give you all the information you need.
The deposit to send at the moment of booking is the 50% of the cost of the yacht.
The balance should be sent one month before the embarcation.
The bank details are as follow:
Beneficiary: Duende s.r.l.  Via Masurio Sabino 31 – 00175 – Roma  P.IVA e C.F. 10709511009  
      Tel. 0698181706  – mob 3394772428 e-mail : info@italyyachtcharters.com
account number c/c 36012 00000401275813 Eur
To Unicredit Bank , P.zza Cola di Rienzo 80/c 0092 – Roma
IBAN : IT 98 L 02008 05024 000401275813       SWIFT UNCRITM1B93